Sovereigns of Bright & Shadow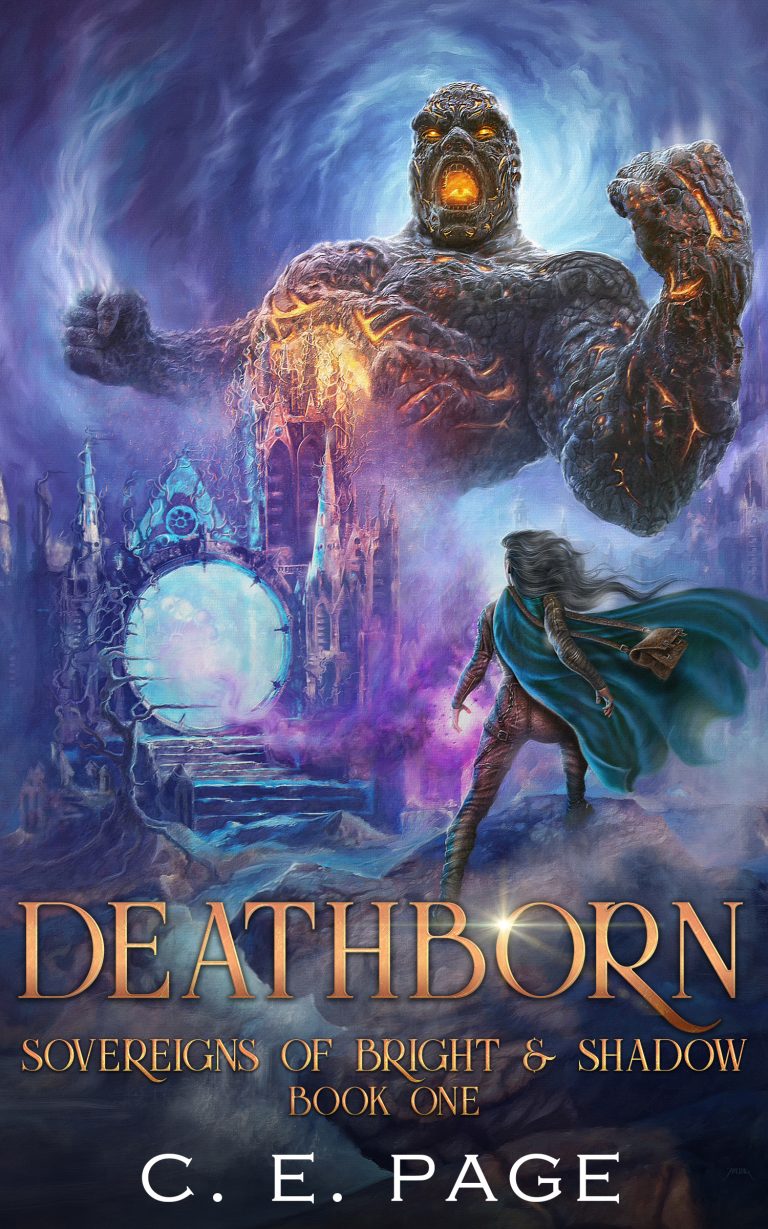 Sovereigns of Bright & Shadow Book One
Corruption is a disease with no cure that ends with a rapid descent into madness and violence. And until now it only targeted mages.

When an infected warden shows up challenging everything Margot thought she knew she is thrown into the chase to find the impossible cure. But to understand this new revelation she needs someone who knows possession … She needs Nea and lucky for Margot, her warden friend Garret has been tasked with tracking the rogue necromancer down.
Garret is used to dealing with dangerous mages so this should be like any other job: find the mage and deliver her to the king. But from the moment he finds Nea he is dragged into a deadly game of dark secrets and brutal machinations. Now he must make a choice: deliver Nea as promised and place a weapon in the hands of a mad man or deny his king and change the lives of wardens and mages forever.
Sovereigns of Bright & Shadow Book Two
The hunt for a cure led them right into the heart of the Between, but what price will they have to pay to secure it?
Caught in a deadly trap made of their own memories, Nea and Garret must find their way out before it's too late. But as they delve deeper into dangerous intrigues that cross realms, they are confronted with knowledge that changes everything. Can they overcome this new threat? Or will they lose themselves in the unfathomable wilds of the Between?
Back in their home realm, Margot is desperate for a distraction from Nea and Garret's prolonged absence. With mounting rumours of restless dead and a tangled web of secrets left behind by Nea, she goes on a quest for an explanation that will lead her all the way to the City of Stars. There awaits a revelation that could plunge the known realms into chaos.
As they all close in on the answers they seek, will they persevere or be swept away by powers beyond any of their control?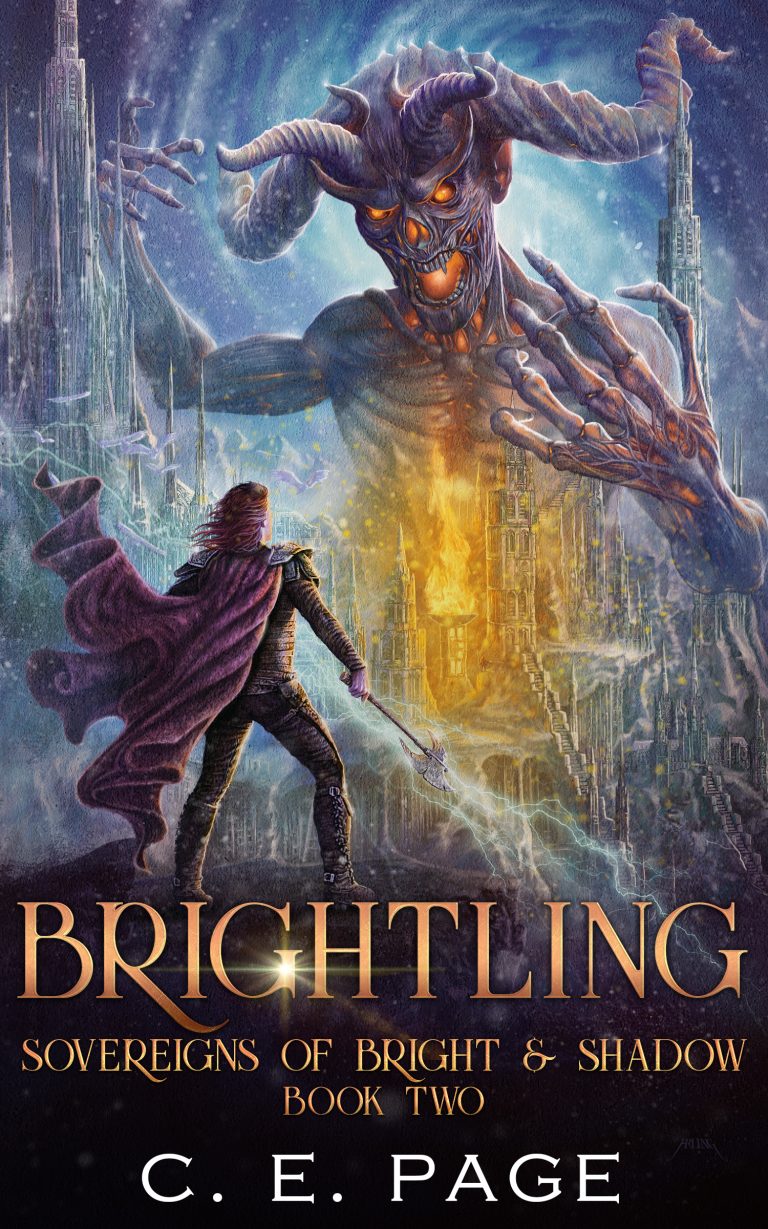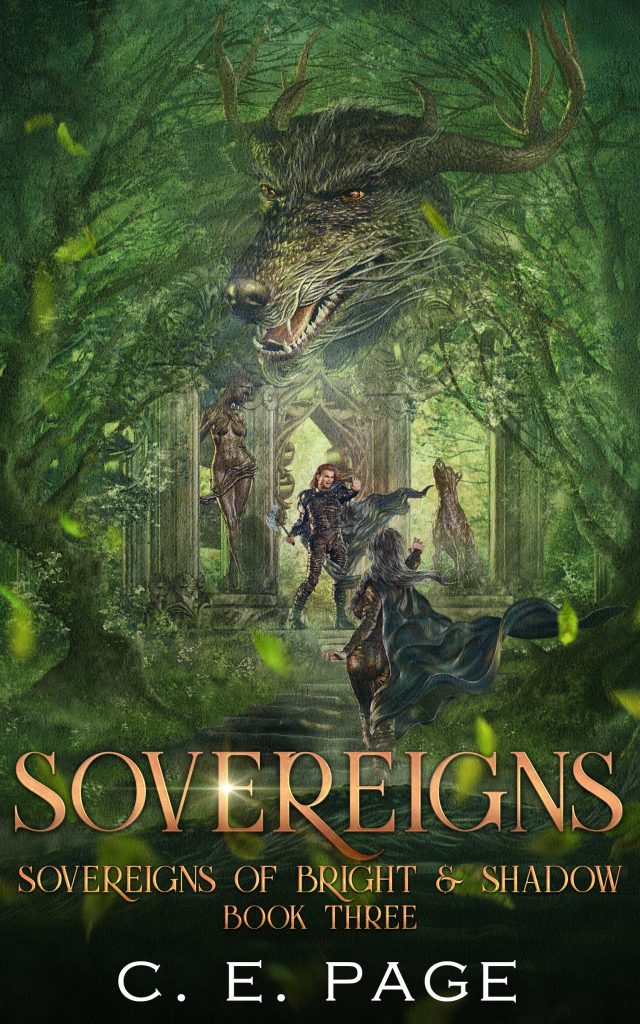 Sovereigns of Bright & Shadow Book Three
The barrier has been torn asunder. Now they must find the seat of the Sovereigns' power before the mortal realm and the Between collide, altering the fabric of the know realms forever.
Under the Usurper's influence, Leon has left nothing but destruction and undead in his wake. A chilling reminder of the future the world will face if Nea and Garret cannot find the Thrones of Eternity before the Usurper does. Hunting for clues to the thrones' whereabouts, Nea races to the enchanted isle of Quel'sapar. But with the death ward now linking her keen to Garret's, the itchy stirrings of his corruption could prove a fatal distraction. 
The hunt leads them deep into the mountains of the Spine where they will finally face down the Usurper and learn that to liberate the Sovereigns, one of them will have to sacrifice everything.