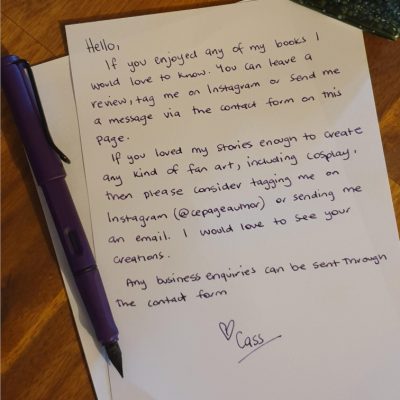 A letter to my readers:
Hello,
   If you enjoyed any of my books I would love to know. You can leave a review, tag me on Instagram or send me a message via the contact from on this page.
   If you loved my stories enough to create any kind of fan art, including cosplay, then please consider tagging me on Instagram (@cepageauthor) or sending me an email. I would love to see your creations.
   Any business enquiries can be sent through the contact form.
                                                                                                                                   ~ Cass